KINEKT Suspension Stem – Rise Adjustable Bicycle Handlebar Stem for Mountain Bike, Road Bike, MTB, BMX for Shoulder Comfort
【COMFORT IN MOTION】- Introducing the Revolutionary Stem that is designed to reduce arm, wrist, and shoulder discomfort. Adjustable, compact, and built to last. Significantly reduces high-frequency vibration felt through the handlebars due to uneven terrain.

【THREADLESS HEADSET】- Kinekt Stems are designed to work with threadless headsets only. If your bike has a Quill-type headset, you will need to purchase a Quill-to-Threadless adaptor. These are available online. Compatible with a wide range of handlebars (shims maybe required for some bars) – standard being 31.8mm.

【STEM LENGTH】- To choose your stem length, measure your current stem in millimeters, from the middle of the handlebars to the middle of the top tube. Choose the Kinekt Stem length closest to your currect one. Available in 90mm, 100mm, 105mm, and 120 mm.

【STEM ANGLE】- Kinekt Stems are available in two rises. Our 7-degree stem offers a more performance riding position. Our 30-degree stem provides a more upright, relaxed postion, ideal for e-bikes. 7-degree available in 90mm, 105mm, and 120 mm. 30-degree available in 100mm only.

【INCLUDED】- Your Kinekt Stem comes with 3 interchangeable springs so you can "tune" your ride (Soft, Medium, and Firm). Kinekt Stems are strong and durable, and they require little to no maintenance other than keeping it clean.
$189.95
In Stock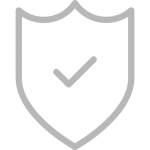 Extended Warranty
Related products
Bike Suspension Products

KINEKT Bike Suspension Seatpost, Lightweight Alloy Seat Post for Road, Gravel and E-Bikes, Adjusts to Match Weight and Riding Style, Quick and Easy Set-up

COMFORT IN MOTION – Feel the smooth difference of Kinekt Seatpost as it floats over any terrain or road surface absorbing more shock, providing better control, and less fatigue. Kinekt's adjustable active suspension springs are made to match your weight and riding style to get you back in the saddle and on the trail, road, beach or mountain without delay.

FIND YOUR SEAT POST: 【STEP 1】RIDER WEIGHT – LR if you weigh 80-180 lbs. (36-82 kg) or XR if you weigh 180-320 lbs. (82-145 kg).

【STEP 2】 DIAMETER – Find the measurement printed on your current seat post or look up the spec for your bike and model on-line.

【STEP 3】 LENGTH – You need at least 40mm between seat rails and top of seat tube for proper fit. Find the length printed on your current stem or look up on-line.

BIKE TYPE – If you are choosing a Kinekt suspension seatpost for an e-bike, we recommend choosing the LR for riders under 150lbs (68kg) and going with the XR for riders over 150lbs, this accommodates the in-saddle riding style and weight distribution that e-bikes produce.

Rated 0 out of 5